Hello <insert name here>, my name is Mixces and welcome to my profile!
I've played
the Respawnables
 for years (2014-2018 then 2020-now) and I'll just say that I really love this game despite it's quirks and f2p caveats. I will admit that I'm a bit of a p2w, although I only buy bundles that are less than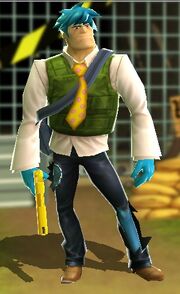 $20

. I'm trying to be more active and helpful on this wiki while other people have
given up and have become inactive. I hope my contributions are for the greater good of this wiki!
Started being active ~ 5/8/2020
Community content is available under
CC-BY-SA
unless otherwise noted.