The Purple Suit Jacket is the 12th body armor in the game. It is unlocked at level 12. Costing 8,000

, it provides 2% health.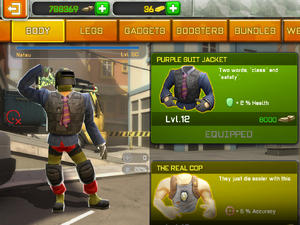 AppearanceEdit
This armor comes with a black vest and a purple jacket under it. The jacket has stripes all over it. There is also an orange striped purple necktie tied around the collar and a pair of black gloves.