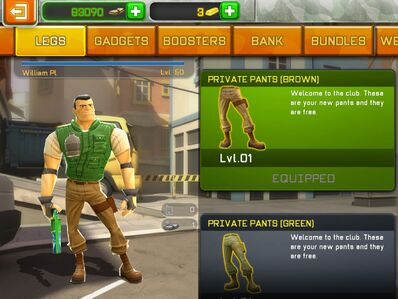 The Private Equipment set consists of the first armors you get in Respawnables. You get these items for free when you install the game and start as Level 1 but first puts you in a Newbie jacket orange or green.
This set of equipment contains equipment that are available when you enter the game for the first time.
The equipment is only cosmetic since it does not provide benefits like agility, health, nor accuracy making the outfit completely useless in higher levels. It is recommended you buy better equipment to suit your tastes.