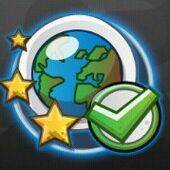 Jack of all Trades is one of the 28 Achievements in The Respawnables.
The description says: Complete ALL missions
Obviously This Achievement is earned after completing all missions in Respawnables.
The reward for this Achievement is 15 Score Points  (achieved only during a match).
Tips & Tricks
Edit
Since this achievement requires a lot of time, you will need to plan it through.
See which missions fit you the best and which can be completed all at once, for example "Run 250 meters" can be completed together with "Kill 10 enemies with the shotgun"and so as "Survive in missions for 2 minutes".
A detailed page about missions can be found here.