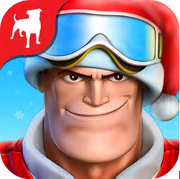 The Holiday Update (version 1.7.0) came on the 22nd of November 2013 in celebrating the holiday of Christmas rather than Thanksgiving.
New Features

Edit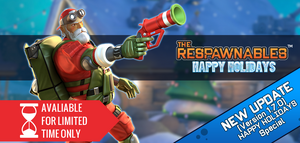 The Holiday Update brought some new features to the game. Some are temporary and some are permanent.
Scoped Rocket Launcher (a scoped explosive weapon great damage, moderate range, poor accuracy and moderate agility)
Flare Gun (a handgun with great damage, moderate range, excellent accuracy and excellent agility)
Equipment
Edit
Level cap is raised to level 45
Some gadgets are temporarily changed to holiday-themed gadgets
Bots temporarily throw Elf Grenades instead of Hand Grenades during the update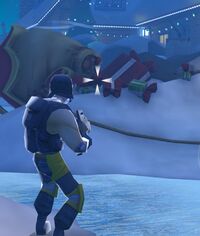 Strangely, the update was released on November rather then December. This may be because they wanted the Halloween update and the holiday update to have a similar time out for the public.
The Holiday Town shows Santa's Sleigh covered in snow, one possibility is that the Snow Village's Anti-Air Gun must have mistaken the sleigh as an enemy aircraft and shot it down by accident.
All of the features of the update were brought back during the Holiday Update 2014.
Community content is available under
CC-BY-SA
unless otherwise noted.