For the weaker counterpart of this weapon, go to Shotgun.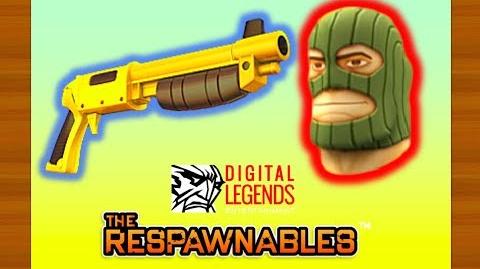 The Golden Shotgun is one of the four golden weapons released on the Summer Camp 4 (Update). It can only obtained by reaching the Second Prestige Rank. The gun has high damage, high agility, but lacks range (despite its stats!) and accuracy.
Strategy
Edit
Most shotguns are useless in mid-long range battles, so use this for close-mid range combat. Run And Gun tactic is useful with this gun. It has great damage, fire rate and a good range as a shotgun but visible damage drop-off with increased range. Packed with a good reload speed but bad accuracy.
It has exactly same damage as Double Barrel Shotgun but increased range and almost same range and fire rate as Hunter Shotgun but damage drop-off. Its useful to use S.F. Headset with it. Overall a good shotgun in modern Respawnables era.
Analysis
Edit
Advantages
Edit
Disadvantages
Edit
Poor Accuracy
Although it shows three bars, this weapon has weak Range
Like similar shotguns, it uses a pump-action mechanism, thus leaving you vulnerable after each shot.
Nerfed by some equipments
Community content is available under
CC-BY-SA
unless otherwise noted.