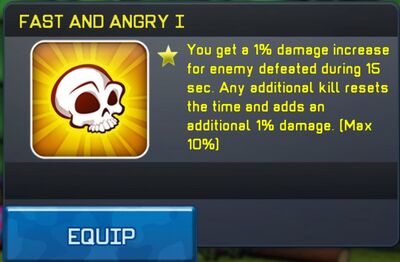 Fast and Angry I is a Mastery added in the 5 Year Anniversary (Update). It increases the damage of the player's weapon by 1% for 15 seconds when they get a kill for a maximum of 10% damage boost. Getting a kill resets the timer and neglecting to get a kill for 15 seconds or dying resets the boost. It costs 50 Common Respawnites.
Community content is available under
CC-BY-SA
unless otherwise noted.