The Easter Update 2017 is an update that came out on the 10th of April, 2017.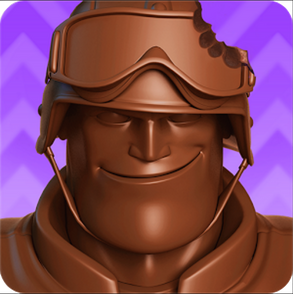 New Features
Event
Bundles
Armors
Weapons
Returning Features
Bundles
Update Description
Hey, you, soldier, come here!!! Shhh… silence! We need all your senses here! I'm listening to little rabbits and the air smells like chocolate… are you ready? a new mission is waiting for you!
Pay attention, this spring break I want you to concentrate on getting all the Easter eggs and the highest score! Only the bravest will be the best ones because this is not a matter of luck, but a matter of skill!
Defeat your opponents and look for the Easter eggs randomly distributed throughout the different maps, not all of them are equal some of them are juicier than others and they will give you the chance of getting even more interesting prices!
You will not be alone!
…or perhaps yes, but at least you will be equipped as I'll give you every week a helmet to complete the missions and become a lovely and brave rabbit! …wait what? I may have something wrong here in my script… oh, yes… sorry… HUNTER RABBIT! (that is better)
I have also prepared a pack for you with everything that you can expect for Easter. If you like the quick and easy option there is a bundle waiting for you with all the prizes and super cool items such as the Forest Shadow, your best ally to hunt your enemies! 
Thumpety thump…!
Have you heard that?! THREE, TWO, ONE… SEEK AND HUNT!
Community content is available under
CC-BY-SA
unless otherwise noted.