The Easter Holiday Update (version 2.0) was added on April 4th 2014 to celebrate Easter. However, the game reconverted back into its default state in early May. Thus, all Easter related content was erased, including the removal of the Hunter Rifle as an earnable weapon.
During the update, a new event was released called Easter Egg Hunt (although the event is currently FINISHED) that takes place in Team Vs. mode, where enemies have a 15% chance of dropping an Easter Egg when killed (this can be upgraded to 50% if they are killed by an Easter Grenade and 100% with Super Easter Grenade). When you collect certain amounts of Easter Eggs, you will be able to win prizes, such as parts of the new Easter Bunny Set and new skins and designs for some existing weapons and the one and only... Hunter Rifle.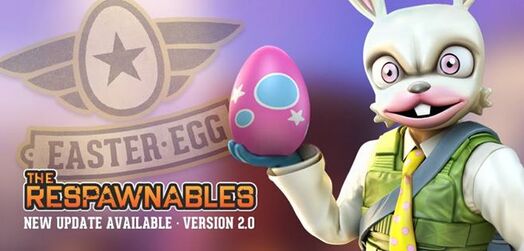 Using the daily reward exploit will forfeit the player's chances of getting the Easter egg event prizes as the event is limited time only.
New Features
Edit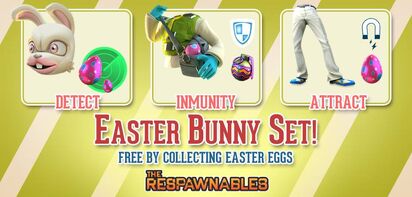 Hunter Rifle (a sniper that has excellent damage, excellent range, excellent accuracy and moderate agility - it is one of the best weapons in the game.) A new skin added in Easter Holiday Update (2015).
Weapon Skins
Edit
Community content is available under
CC-BY-SA
unless otherwise noted.