The Cyborg is the 23rd head armor in the game. It is unlocked at level 24, and costs 140

. It provides 5% accuracy for the player.
Appearance
Edit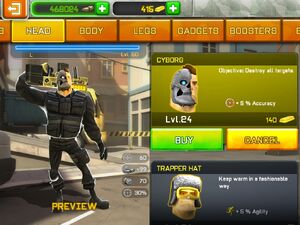 This cyborg seems to be in a human disguise but half of its disguise is torn so it looks like a half human and half robot. Only one glowing blue eye is revealed on the robot side. The other one is concealed in the human disguise. The human side has hair that resembles a Mohawk, although only one half of the cyborg is shown, it still gives a menacing look.
Alternative
Edit
Is this cool-looking Robot head too expensive for you? Try the Trick or Treat helmet!
Hammer (the elite enemy who wields the Missile Launcher, and only appears in Missions) always use this along with the Cyborg Body and Woodland Camo Pants when he's wreaking havoc.
The human side of the mask resembles a modfied Mohawk. The modifications includes the hair that instead of looking like a sharp edge, it forms an upward crest like form.
The mechanical side looks like a blue colored T-800 from the Terminator movie franchise.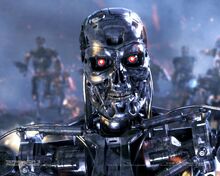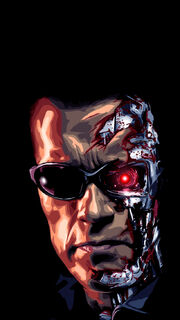 Community content is available under
CC-BY-SA
unless otherwise noted.