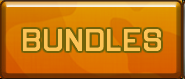 Bundles
are sets or equipments that can only be bought through actual money (
$

). They boost the player (depending on the boosts they have). Some focuses on
agility
, some on
accuracy
and some focuses on
health
alone. Some bundles bring
weapons
only. Unfortunately,
all bundles that are available cost real money
. It is unknown if a bundle purchasable by in-game currency will be released. But there are bundles which can be won for free through events (for example,
Easter Bunny Set
, 
Anti-Explosive Pack
,
Spec Ops Pack
,
Close Quarters Pack
and
Lucky Fighter's Pack
). There are two types of bundles:
Limited-time Bundles
Edit
These bundles can be bought through a limited time only. They are usually released on holidays, such as Halloween or Christmas and also bring new weapons and armors into the game. They are:
Permanent Bundles
Edit
Most of these bundles are released since the Movie Content Update and they will be in the game forever. They are: 
The Starter Box was a permanent bundle until it was replaced by the Urban Ops Pack, which was thought to be a limited bundle but it is still available.
Bio Hazard was the first bundle to feature no weapons. (However, during the Halloween 2014 event it was removed and replaced by Monster Gear which gave the same armor, the exclusive Toxic Guns and is one dollar cheaper).
In the Saint Patrick 2017 (Update), the "details" button was added in to that it'd be "easier" for players to check out the contents of the pack they've purchased, instead of having to equip it on for certain "un-conveniences"